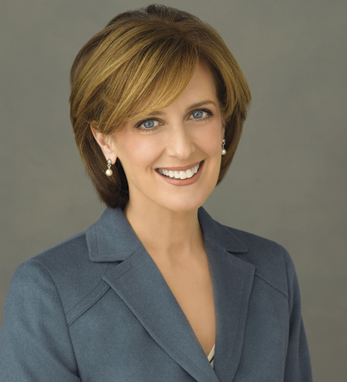 Anne Sweeney
As co-chairman of Media Networks, The Walt Disney Co., and president of the Disney-ABC Television Group, Anne Sweeney has risen through the ranks of television and was named one of the 50 Most Powerful Women in Business by Fortune and one of The World's 100 Most Powerful Women by Forbes. Anne is a recipient of the Cable Television Public Affairs Association's President's Award, the Golden Mike Award for Outstanding Contributions to Broadcasting by the Broadcasters Foundation of America, and the Matrix Award for television from New York Women in Communications, Inc.
Anne, who earned a BA from the College of New Rochelle and an EdM from Harvard, traces her roots to Meath, Kerry and Mayo.
Anne was elected director of the International Council of the National Academy of Television Arts and Sciences in 2001. In 2007, she was inducted into the Cable Hall of Fame, and also received the Committee of 200's Luminary Award.  Anne and her husband, Phillip Miller, live with their two children in Los Angeles.