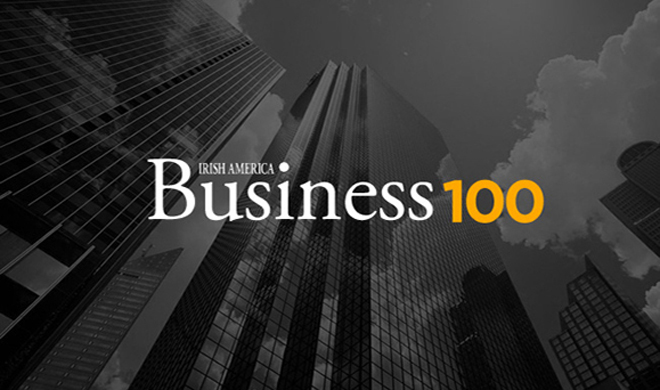 Irish America's Business 100 honors the best and the brightest Irish-American and Irish-born leaders, representing some of the most innovative and influential companies and corporations in the world.
On Friday, April 14, 2023, Irish America will celebrate the annual Business 100 honorees with a gala luncheon (reception 11:30 am • Luncheon 12:30 pm) at the Metropolitan Club, 1 E 60th Street, New York City. The occasion will also mark the 25th Anniversary of the Good Friday Agreement. Special guests include Congressman Richie Neal (D-MA), a strong supporter of the Irish peace process, who, as Chairman of the Ways and Means Committee, oversaw the American Rescue Plan Act, responsible for nearly $1 billion of the $1.9 trillion package. For more information or to nominate an honoree please contact Mary Cucinell at maryc@irishamerica.com.
This year's honored speaker is Sean Granahan, President and General Counsel for The Floating Hospital. Founded in 1866 The Floating Hospital provides healthcare services to underserved communities in New York City.
Honorees for the 2023 Business 100 include John Saunders, President and CEO of FleishmanHillard; Audrey Hendley, President of American Express Travel; and James Brett, President and CEO of the New England Council. The 2023 Business honorees will be featured in the Spring 2023 issue of Irish America.
Ticket and sponsorship packages may be purchased by contacting Mary Cucinell at maryc@irishamerica.com or you can click visit our event page to purchase directly.
2022
2019
2018
2017
2016
2015
2014
2013
2012
2011
2010
2009