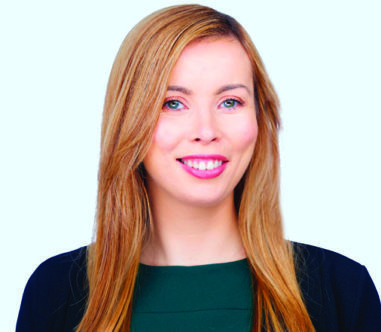 Lauren Bourke
Lauren Bourke is a Senior Commercial Banking Relationship Manager on the Middle Market Metro NY & LI team at Santander Bank. Lauren joined Santander in 2021 and has 16 years of experience across corporate and commercial banking, in both Ireland and the U.S. Lauren also contributes to Santander's green finance and sustainability commitments, as a Commercial Banking ESG partner.
Prior to Santander, Lauren held roles at Allied Irish Bank and City National Bank, helping grow the leverage finance and asset-based lending portfolios at these institutions, and supporting the middle market through large-cap clients with their financing needs.
Lauren earned her Bachelor's Degree in Business Studies from Dublin City University and holds the Association of Chartered Certified Accountants (ACCA) Qualification.
Based in Brooklyn, NY, Lauren hails originally from Dublin, Ireland.