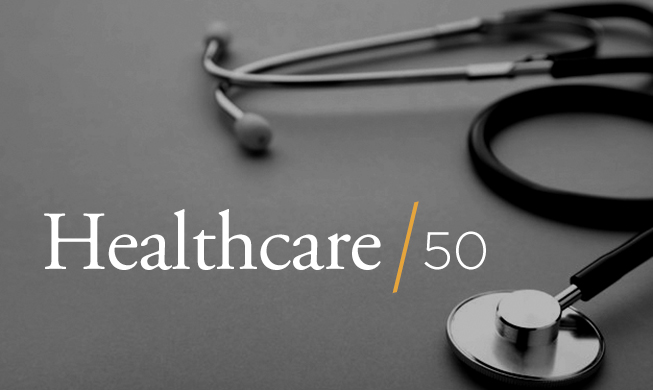 Irish America magazine's annual Healthcare & Life Sciences 50 recognizes the excellence, performance, and extraordinary contributions of Irish-American and Irish-born leaders in fields including medical care, pharmaceuticals, biotechnology, medical devices, research and development, and life sciences venture capital.
On Monday, October 3, 2022, Irish America will celebrate the 2022 Healthcare & Life Sciences 50 at an awards reception at the New York Yacht Club with keynote speaker Michael Dowling, President and CEO of Northwell Health honoring the healthcare and frontline heroes of COVID-19. Previous speaker honorees included Dr. Kevin Tracey, President and CEO of the Feinstein Institute for Medical Research; Mike Mahoney, President and CEO of Boston Scientific; Daniel O'Day, Chairman and CEO of Gilead Sciences, Inc.; and the late Dr. Barbara Murphy, Chief of Medicine at Mount Sinai Health System.
Read about the highlights from the 2019 Healthcare 50 including Dr. Tracey's keynote address.
This year's honorees will be featured in the upcoming Fall 2022 edition of Irish America. Read about all of the honorees from 2019 in the August / September 2019 edition, which also contains a cover profile on Dr. Tracey.
2019
2018
2017
2016
2015
2014