Healthcare and Life Sciences 50 – 2016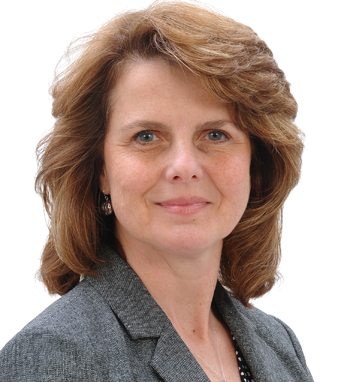 Michele Cleary
Dr. Michele Cleary is the vice president of clinical translational technologies and operations at Bristol-Myers Squibb. In her role, she leads research teams to advance drug discovery for the treatment of cancer and other diseases.
Michele has co-authored over 50 primary research papers in the fields of drug target biology, RNA interference, cell cycle, biomarkers, genomics, and oncology, and is co-inventor on numerous patents, including several for pioneering research on the role of microRNAs in cancer.
Born in New York, Michele earned her B.S. from the Catholic University of America and her Ph.D. from Stony Brook University on Long Island. She did graduate research at Cold Spring Harbor Laboratory and post-doctoral research at Princeton University. "There have been so many strong Irish women in my family who have served as role models for me," she says. "Without their examples to keep me on course, I am convinced I would not be where I am today."
Michele's maternal great-grandparents emigrated from Dublin in the late 1800s. During her childhood, her grandmother taught her stories of Irish folklore, which she remembers to this day and enjoys sharing with her teenage children, Kyle and Bridget, and husband, George.