Healthcare and Life Sciences 50 - 2022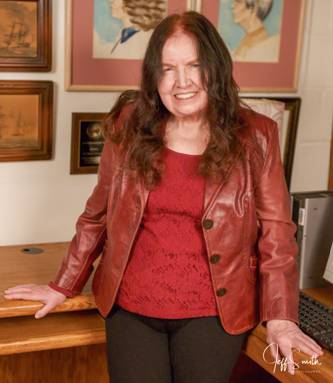 Patricia Broderick
Dr. Broderick invented, patented, and trademarked the Broderick Probe, the first biosensor to see brain signaling in the natural state and compare it with the diseased state. This biosensor sees each neurochemical interacting, with video tracking electrochemical signaling continuously, enabling patterning of neurochemicals for diagnostic and therapeutic solutions for neurodegenerative diseases, psychiatric brain disorders, epilepsy, and drug addiction.
She is also a Nobel Prize candidate for Physiology or Medicine in December 2022.
The Broderick Probe has provided a novel sub-field for scientists and physicians called Neuromolecular Imaging (NMI). The biosensor delves into our everyday lives to study the daily use of the neuroprotective effects of the stimulant caffeine. Dr. Edwin Kolodny, MD, formerly of NYU Langone Medical Center, said, "These are real-time measurements over long periods of time in a living brain; the implications are awesome."
Steven Vincent Pacia, a Northwell Health physician who specializes in Neurology, Clinical Neurophysiology, EEG / Epilepsy, says Broderick's unique biosensor represents a significant shift in the way physicians and scientists study the chemistry of the brain.
Broderick has spent her career working on neurodegenerative diseases like epilepsy, Parkinson's, and Alzheimer's, as well as biopsychiatric conditions like anxiety, depression, schizophrenia, and schizoaffective disorders, and says that we're getting closer to understanding the brain, biologically and chemically.
Broderick's genius lies in her ability to integrate across diverse disciplines. Through her inventions, the electrochemist can talk with the neurochemist, the biologist can talk with the chemist, and the biophysicist can meet in the biomedical engineering laboratory.
Broderick is also invested in supporting the next generation of innovators. The Broderick Brain Foundation is dedicated to funding training for medical, doctoral, masters, undergraduate, and high school students, as well as professors, doctors, nurses, and healthcare workers in the unending quest to discover how the brain works.
A medical professor in molecular cellular and biomedical science at CUNY School of Medicine at the City College of New York, Broderick has been appointed to the most prestigious editorial boards in seven international journals, and she has a book series in progress. She has received many awards. She was inducted into St. Thomas Aquinas College's Hall of Fame in 2019, and she was the international keynote speaker at the Congress on Nanotechnology & Nanomaterials in Stockholm, Sweden, in 2018.
Broderick's mother, Margaret, was born in 1899, the second oldest of 14 children raised on a farm in Kilcrohane, Co. Cork. Her father Padraig "Patt" was born in 1902, one of 11 children, in a thatched cottage in Flagmount, Co. Clare. They arrived separately at Ellis Island (Margaret in 1928 and Patt in 1930) and met at a dance. Margaret worked as a maid in the Algonquin and Pennsylvania Hotels, and Paddy was a licensed oxyacetylene torch welder and taxicab driver. ♦