Healthcare and Life Sciences 50 - 2022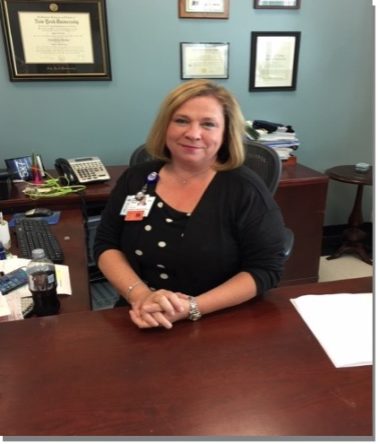 Noreen B. Brennan
For 31 years, Noreen B. Brennan has been a registered professional nurse. Her career has flourished in these decades through progressive leadership through to her current position as Chief Nurse Executive of the James J. Peters Veterans Administration Medical Center in the Bronx, New York.
After growing up in the largely Irish neighborhood of Riverdale in the Bronx, Brennan earned a B.S. in nursing from St. Francis University, Loretto, PA, and an M.A. in Nursing Administration and Nursing Education, as well as a Ph.D. in Nursing Theory and Research Development, from New York University.
As a fierce advocate for nursing education and research, Dr. Brennan is a member of the adjunct faculty at Pace and Case Western Reserve Universities. She presented on national and international stages regarding her research on nursing work environments, and care for hospitalized older adults.
She is the daughter of Francis Michael Brennan, whose parents were from Monaghan and Mary (nee Moran). Her mother emigrated from Ireland in 1959 at the age of 18 from Mayo.
As a young girl, Dr. Brennan spent her summers visiting her mother's parents farm in Mayo where she learned to foot turf, milk cows, plant vegetables, go to the mart, and make haystacks, and still travels back frequently to Ireland to visit with her relatives in Mayo, Dublin, and Monaghan and to present at the annual Nursing Conference hosted by Trinity College, School of Nursing and Midwifery.
Her daughter Norah will attend University College Cork as part of her study abroad program at Loyola University. She is married to Terence Foley, and his paternal family hails from County Kerry and his mother (nee Finn) from Louth. Dr. Brennan resides in Pleasantville, New York, with her husband and four children, Aidan, Norah, Catie, and Tiernan. ♦