Healthcare and Life Sciences 50 – 2015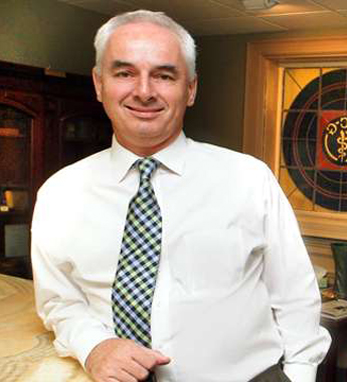 Peter Buckley
Dr. Peter F. Buckley is dean of the Medical College of Georgia at Georgia Regents University, interim executive vice president for Health Affairs at GRU, and interim CEO, Georgia Regents Medical Center & Medical Associates.
Buckley was born in Dublin, emigrated to the U.S. in 1992, and maintains dual citizenship. The son of two physicians, he earned his medical degree from the University College Dublin School of Medicine in 1986, and completed a psychiatry residency and research fellowship at St. John of God Psychiatric Services.
An expert in schizophrenia, Buckley is a member of the Executive Committee of the International Congress on Schizophrenia. He is also a member of the Election Committee of the Schizophrenia International Research Society. Buckley, along with Dr. David J. Castle, chairman of psychiatry at Australia's St. Vincent's Health and the University of Melbourne, recently co-edited the second edition of a reference book for mental health professionals on schizophrenia, and is editor/author of 15 other books. He continues an active, federally-funded research program with national, multicenter collaborations.
This year he received the inaugural Spirit of MCG Award for Excellence in Leadership from the MCG Faculty Senate. The American Psychiatric Association honored him with the Kempf Fund Award for Psychobiological Research and Mentorship in Schizophrenia in 2014 and the Presidential Commendation for Leadership Accomplishments in 2013.