Healthcare and Life Sciences 50Healthcare and Life Sciences 50 – 2019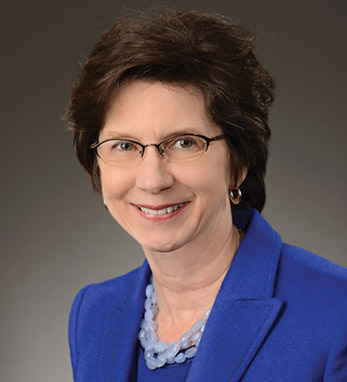 Joan M. Bathon
Joan M. Bathon Columbia University Dr. Bathon's career has focused on understanding the pathogenesis and functional consequences of inflammation in the autoimmune disease rheumatoid arthritis (RA).
As a rheumatologist, professor of Medicine, and chief of the Division of Rheumatology at Columbia University College of Physicians and Surgeons, she has played a major role in clinical trials that brought novel targeted treatments to patients suffering from RA. Her group is also studying the effects of chronic rheumatoid inflammation on organs "outside" the joints, in particular the enhanced risk for accelerated atherosclerosis and myocardial dysfunction in individuals with rheumatoid arthritis.
Dr. Bathon has authored over 180 scientific publications and book chapters. She served as editor-in-chief of the rheumatology specialty journal, Arthritis & Rheumatism, from 2010-15. She has served on the board of directors of the American College of Rheumatology, and is a past member of the FDA Arthritis Advisory Committee. She is currently a member of the Advisory Council to the National Institute for Arthritis and Musculoskeletal and Skin Diseases (NIAMS).
Dr. Bathon's Irish roots are from her mother (maiden name Cassidy). Details are scarce, but the information passed down orally is that Dr. Bathon's Irish ancestors emigrated from County Sligo to the U.S. in the 1880s due to poverty in Ireland, losing five children along the way. Some relatives remained behind in County Sligo also living in extreme poverty until well into the 1970s, when Dr. Bathon's parents visited them for the first time and began mobilizing financial assistance from American cousins and relatives. Dr. Bathon's great-great-grandmother had five more children once in the U.S., thus assuring the propagation of the Cassidy name. Today most of the Cassidy (and interrelated Kerins) Irish clan who are related to Dr. Bathon live in western Pennsylvania. ♦