Healthcare and Life Sciences 50 – 2017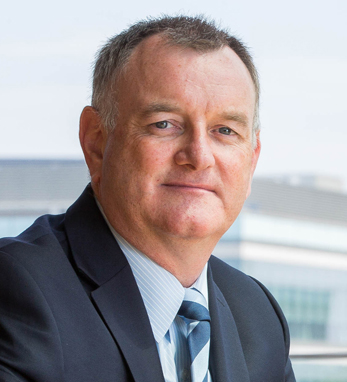 Peter Canavan
Dr. Peter Canavan is head of quality assurance for Novartis Pharmaceuticals Corporation, U.S.A., where he leads teams of Q.A. professionals responsible for quality oversight and governance of clinical development and commercial operations across the U.S.
Peter's experience spans the world of pharmaceutical development, from manufacturing to the commercial market, including head of manufacturing, head of U.S. supply center for clinical drug substance and global head of quality regulatory operations and vendor Q.A.
Peter holds a Bachelor of Science in biotechnology and a Ph.D. in biochemical engineering from Dublin City University. Born in Bray, County Wicklow, he spent many years in Cork with his wife raising their two children. "I am naturally proud of my Irish heritage and, as an emigrant, it is reassuring to know your roots and cultural history," he said. "I think it keeps me grounded and realistic in the face of challenges and opportunities. I hope it remains just as meaningful for my kids and future generations of my family."
He lives with his family in Bernardsville, New Jersey, and is a keen road cyclist who loves to explore the lesser-known beauty of New Jersey's back roads and countryside.