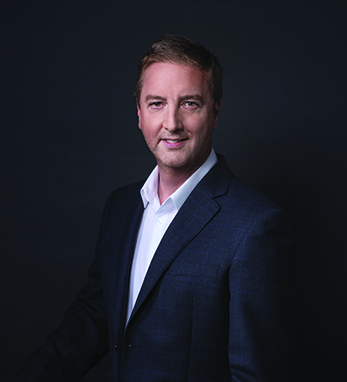 James Carroll
As president of GoDaddy's International Business, James manages and drives all operations for GoDaddy's international P&L; including strategic planning, marketing, localization, and the development of global technologies.
Prior to joining GoDaddy in 2013, James was senior vice president at Yahoo, running the company's global R&D centers in China, India, and the Middle East. He also oversaw Yahoo's content, social, and membership platforms as well as the international delivery of all Yahoo products and services.
Before Yahoo, James spent 13 years at Microsoft as general manager, managing the MSN international team and, later, the Windows and Windows Live international teams. He also spent five years at Claris / Apple as a project leader working on the full suite of Apple and Claris products on Mac and Windows managing engineering, internationalization and localization efforts.
A native of Dublin, James attended the National University of Ireland at Maynooth where he obtained his Bachelor of Science in math, applied math, and computer science. He is on the advisory board of the Irish Technology Leadership Group.