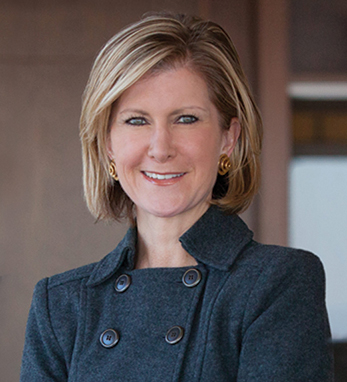 Mary Callahan Erdoes
Mary Callahan Erdoes is chief executive officer of J.P. Morgan Chase's Asset & Wealth Management line of business, one of the largest and most respected investment managers and private banks in the world, with more than $3 trillion in client assets. She is also a member of J.P. Morgan Chase & Co.'s Operating Committee.
Mary joined J.P. Morgan in 1996 from Meredith, Martin & Kaye, a fixed income specialty advisory firm. Previously, she worked at Bankers Trust in corporate finance, merchant banking, and high-yield debt underwriting.
Mary is a graduate of Georgetown University, where she is now a board member, and Harvard Business School, where she is now active on its advisory board and Harvard University's. She is a board member of Robin Hood, the U.S. Fund for UNICEF and the U.S.-China Business Council. She also serves on the Federal Reserve Bank of New York's Investor Advisory Committee on Financial Markets.
An Illinois native, her great-grandparents emigrated from counties Cork and Tipperary. She lives in New York with her husband and three daughters.