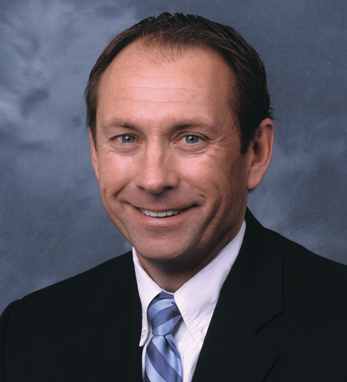 Patrick Burns
As the director of Anheuser-Busch's Bud.TV/Sports Entertainment Marketing, Patrick Burns works on identifying opportunities for product placement on cable and network TV for the Anheuser-Busch brands.
Patrick, a native of St. Louis, Missouri, earned a BS in Business Administration from the University of Evansville. He began his career with Merchants Bank in Deposit Products Administration, and moved to Anheuser-Busch Inc in 1988.
His first job with Anheuser was as a Wholesaler Inventory Coordinator, but he soon rose through the ranks occupying a number of positions over the years, including Sports Marketing  Manager, International Sports Marketing Manager, Geographic Marketing Manager, Senior Sports Marketing Manager and Director.
A third-generation Irish-American with roots in County Carlow, Patrick says of his Irish heritage: "The Dooleys and Burnses have handed down values that have allowed me to look at each day with a little curiosity that behind every situation you can find some humor."