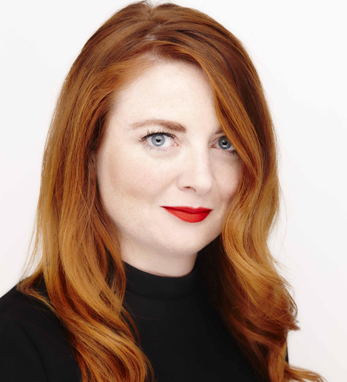 Samantha Barry
Samantha Barry is the executive producer for social and emerging media at CNN World-wide. Under her leadership, CNN has become the most followed and fanned news organization in the world. Samantha spearheaded CNN's 2016 election coverage across social platforms, which received the first ever Edward R. Murrow Award for excellence in social media and a Webby Award.
Born in Ireland (her father's family is from Bantry and her mother is from Bere Island), Samantha has worked in over 25 countries. She joined CNN from BBC World News in London and previously worked for RTÉ and Newstalk in Ireland, spent time in Papua New Guinea with the Australian Broadcasting Corporation, and has worked as a trainer for the U.S. State Department, the United States Institute of Peace, and Internews. "I am extremely proud of coming from a long line of Irish people who leave, seek opportunities abroad, and are fearless travelers," she says.
Samantha, who lives in New York, graduated from Dublin City University with a master's in journalism. She is a 2016 fellow of Columbia University School's prestigious Sulzberger executive program and is a guest lecturer at Yale University.