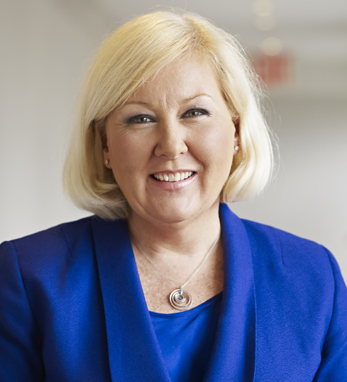 Kate Barton
As Americas vice chair of tax services at EY, Kate Barton leads more than 13,000 tax professionals across North, Central, and South America as well as Israel. A partner since 1996, Kate also serves as executive sponsor for the EY Black Professional Network and as a member of the Americas operating executive board, the global practice group, and the global tax executive committee.
Born in Boston, Kate is a second-generation Irish American, all four of whose grandparents emigrated from Ireland and would eventually meet in Boston at Irish dances. She has roots in counties Kerry, Galway, and Roscommon and credits her grandparents with instilling a pride in her heritage from a young age. "The Irish people are a testimony to tenacity and overcoming obstacles," she says. "Their zest for life and always looking for the bright side are attitudinal attributes that I admire and try to follow in my life."
Kate, who serves on the board of directors for the All Stars Project, a youth development non-profit, is currently based out of the New York area.