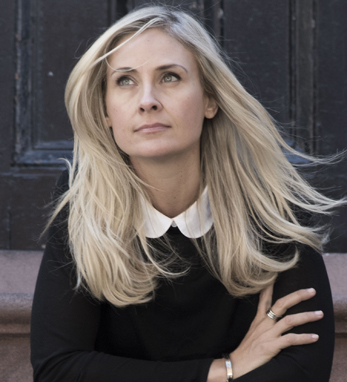 Grainne Barron
Grainne Barron is founder and CEO of Viddyad, where she is responsible for commercial product development internationally. She is a recognized expert in video advertising technology and has been featured on numerous leading news outlets, including the Wall Street Journal, Bloomberg TV, TechCrunch, USA Today and others.
Grainne is a founding member of Startup Ireland, and a member of both IBEC's CEO Forum and Techpreneurs. She won the PwC Most Innovative Startup award as well as the Web Summit Spark of Genius award for Best European Technology Innovator, and recently the International M.B.A. Entrepreneur of the Year Award for achievements in the innovation and technology sector. She was a judge at the 2014 Web Summit Technology Award, which Viddyad had won the year before, and has been listed as one of the most influential business leaders in technology in Ireland.
Grainne grew up in Co. Wicklow before moving to New York to study business as an undergraduate at Fordham University. Outside of work, she enjoys sailing, travel, and hiking.