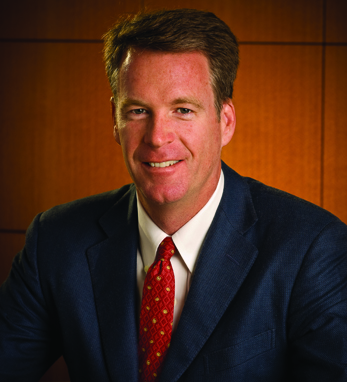 Steve Cahillane
With twenty years of experience in the bevererage industry, Steve Cahillane is president of the North American Group for Coca-Cola Enterprises (CCE). Steve is one of four children of a New York firefighter with roots in Co. Kerry and a mother who was born and raised in Donegal and immigrated to New York City at the age of 18. He holds a BA degree in political science from Northwestern University and an MBA from Harvard University.
Prior to joining Coca-Cola, Steve, who began his career as a sales representative for E&J Gallo Winery, held senior management positions with Coors Distribution Company, InBev, and Labatt USA. He entered the European beverage industry in 2003, working for two years as chief executive of Interbrew UK and Ireland. Following that, he moved to Brussels and served as chief commercial officer for InBev. In 2007, Steve was appointed president of the Europe Group for CCE, and in 2008, he was named president of CCE's North American Group.
He and his wife, Tracy, reside in Atlanta with their four children.