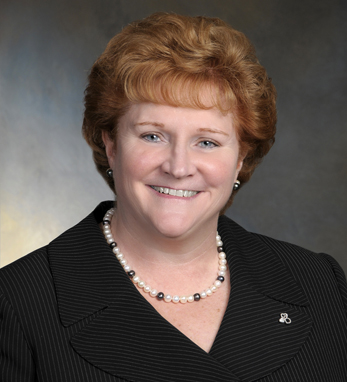 Barbara G. Koster
Barbara G. Koster is senior vice president and chief information officer for Prudential Financial, Inc., and head of the Global Business & Technology Solutions Department. She is also chairman of the board of Pramerica Systems Ireland, Ltd., founding member of Prudential Systems Japan, Ltd and oversees the company's Veteran's Initiatives Office.
Barbara joined Prudential in 1995 as CIO in Individual and Life Insurance Systems and previously held several positions with Chase Manhattan. In 2014, Barbara was named one of STEMConnector's "100 Corporate Diverse Leaders in Science, Technology, Engineering and Mathematics" and in 2013, she was inducted into Junior Achievement's New Jersey Business Hall of Fame. In 2011, NJ Biz newspaper named her one of the "Fifty Best Women in Business." She is a member of Executive Women of NJ (EWNJ) and The Research Board.
A third-generation Irish American with roots in Cork and Tipperary, Barbara holds both an A.S. and B.S. from St. Francis College, from which she also has an honorary doctorate. Barbara and her husband, Robert, have two daughters, Kathryn and Diana, and two grandsons, Zachary and Connor.