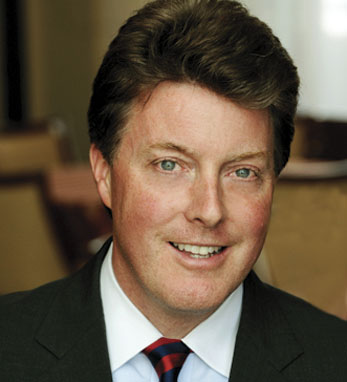 Brian Ruane
Brian is the CEO of BNY Mellon Broker Dealer & Tri-Party Collateral Services. In 2015, BNY Mellon successfully led efforts to reform and strengthen the $3 trillion U.S. tri-party repo market, allowing the company to reduce the secured credit extended in the tri-party repo market by 97 percent, resulting in the practical elimination of credit, a critical goal the Industry of Task Force for U.S. Tri-Party Infrastructure Reform.
Brian is also responsible for BNY Mellon's Bank, Broker-Dealer and Advisor Market Segment. Prior to his current role, Brian was CEO and founder of Alternative Investment Services and co-head of Pershing Prime Brokerage Services. He is a member of the executive committee of Pershing LLC and the board of directors of Promontory Interfinancial Network, as well as a member of the advisory board to the UCD Michael Smurfit School of Business and the Frank G. Zarb School of Business in New York.
His father Anthony comes from Cominch, County Mayo and his mother Rose from Drumhaldry, Co. Longford. In 2011, Irish America honored Brian as the Wall Street 50 Keynote Speaker. He and his wife, Anna, who is also from Dublin, live in New York with their four children, Sarah, Emma, Jack, and Ellie.