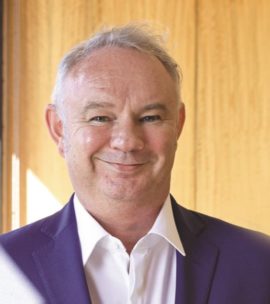 Brian Sweeney
Brian Sweeney is a Managing Director in Nasdaq's Investment Intelligence business unit, which provides global indexes, market data, and investment analytics to the financial markets. Brian works for the Nasdaq Global Index Group, where he is the Head of Index for Latin America, responsible for Nasdaq Index Licensing sales and business development in the region.
Born in Dublin, Brian started his financial career in New York. From his early days of trading on the AMEX floor, Brian has amassed more than 20 years of experience in international electronic trading, start-ups, and financial technology. Chief amongst his achievements was pioneering a cross-border electronic trading brokerage platform specializing in emerging markets. In addition, Brian founded the electronic trading desk in New York City for the broker XP Inc (a Nasdaq-listed Brazilian broker-dealer), where he was Managing Director of Electronic Sales Trading.
Brian is originally from Rathfarnham in Dublin and lives in New York with his wife, Fabienne, and two children, Liam and Xavier. He was educated at Terenure College, Dublin, and graduated from the University College of Dublin with a dual degree in Economics and English Literature.