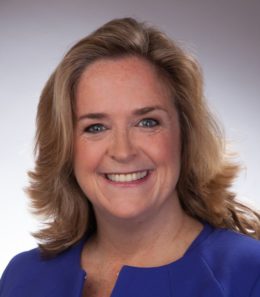 Cathy Boyle
Cathy Boyle is a senior managing director at Webster Bank and co-team lead for its Not-For-Profit Banking Team, which she joined in the third quarter of 2021. Prior to that, she was a managing director with Wells Fargo since 2016, where her roles included coverage of hedge funds, private equity firms, not-for-profits, and high- and ultra-high-net-worth individuals.
She left BNY Mellon as a managing director after 16 years of establishing herself as a leader on the hedge fund / private equity and not-for-profit coverage teams, and before 2000, spent over a decade with Citibank, N.A., and Citicorp Securities, Inc.
Cathy earned a BS in Computer Science, with a minor in Business, from St. John's University, an MBA in Finance from Fordham University, graduated from Citibank's Credit Training Program, and holds FINRA Series 7, 63, and 66 securities licenses.
She is a member of the 2023 American Heart Association Go Red for Women Executive Leadership Team and a 2022 American Heart Association Woman of Impact for Long Island. She was previously a 2018 Irish America Magazine Wall Street 50 Honoree.
A first-generation Irish American, Cathy's mother, Maura, was born and raised in Ballsbridge, County Dublin, and her father, Pat, was born in New York and raised in Cooley, County Louth. She spends many holidays with family in Ireland and credits her parents with instilling in her a strong work ethic, deep love of and respect for her Irish heritage, and a keen interest in supporting educational and other not-for-profit initiatives to "pay it forward" in gratitude. Cathy lives in New York and is a dual citizen of the United States and Ireland.