Stars Of The South - 2009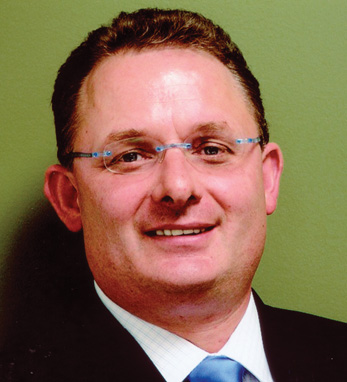 Ciaran Morris
Born in Dublin, Ciaran Morris is a Director of Client Relationship Management in the Atlanta office of PricewaterhouseCoopers. He joined PwC in July of this year following a distinguished 20 year career with IDA Ireland, the Irish government's international economic development agency. Founded in 1969, IDA is one of the longest established and most successful development organizations in the world with an enviable track record of attracting investment to Ireland.  Ciaran joined IDA direct from Dublin City University's Business School in 1989. In the early part of his career, he marketed Ireland's International Financial Services Center to U.S. and European corporations. In 1995, he was assigned to IDA's Los Angeles office where he focused on winning investments from the enterprise software, financial services and Internet-related sectors. In 2003, Ciaran was appointed to IDA's Atlanta office where he led marketing and relationship-building activities in a nine-state territory comprising many of the Irish government's most important client companies, including The Coca-Cola Company, UPS, UNUM and Elavon. His successful tenure underpinned IDA's decision last year to establish a new office and expand its presence in Atlanta.
Ciaran remains very active in Atlanta's Irish community and looks forward to continuing to strengthen the economic ties that bind Ireland and Atlanta. In this regard, he is especially delighted that the Irish government decided to establish a new consular office in Atlanta, its first new U.S.-based consular office since 1933. In his view, the decision is concrete evidence of the faith that the government has in the economic future of the South and the city of Atlanta in particular. He is married to Melanie and they live in Buckhead with their two young daughters Abigail and Emily.
Ciaran is the eldest son of Martin and Sadie Morris, who were born in counties Meath and Wicklow, respectively. He can recall many long and happy summer days on a variety of Irish golf courses with his father and two brothers Ronan and Damien. Based in Cork, his sister Alex Barclay is a bestselling crime novelist, and Ciaran's older sister Lorraine is the principal of a Dublin-based law practice that specializes in derivatives.