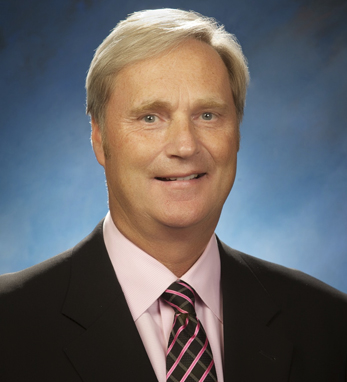 Donald F. Colleran
Since 2006, Don Colleran has been executive vice president of Global Sales & Solutions for FedEx Services, leading a global organization of more than 7,000.
Don started with FedEx in 1989 as an International Sales manager. In 1992, he moved to Tokyo and began a 12-year career in international sales and operations management. There, Don became managing director of Sales, North Pacific Region and in 1997 was named vice president, Sales, for the Asia Pacific region. In 2000, he was promoted to president, FedEx Canada. Three years later he was named senior vice president, International Sales and moved to Memphis, Tenn.
A native of Boston, Massachusetts, Don is a third-generation Irish American with roots in Galway and Cork. He earned a BS in business administration from the University of New Hampshire. Don is a member of the Board of Trustees for the Indy Festival Foundation children's charities, a member of the American Chamber of Commerce and a member of the US-ASEAN Business Council. He also serves on the Board of the InMotion Orthopaedic Research Center.