Healthcare and Life Sciences 50 –2018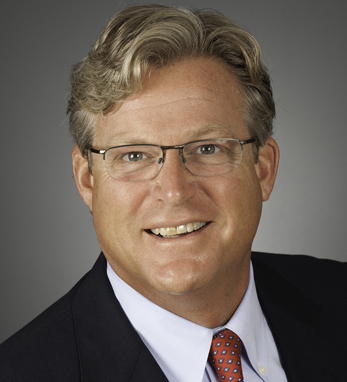 Edward "Ted" Kennedy, Jr.
After two productive terms as a Connecticut state senator in which he authored and shepherded more than 60 bills to passage, including some landmark environmental legislation, Edward "Ted" Kennedy Jr. is leaving the senate to devote himself to fighting for the rights of persons with disabilities. Kennedy, who is the board chair of the American Association of Persons with Disabilities, says that in the past year, he has seen the erosion of the Americans With Disabilities Act (ADA). The Department of Justice, which had about 40 lawyers in the ADA during the George W. Bush and Obama administrations, now, Kennedy said, "It has four."  And, he added, "HUD Secretary Ben Carson is scaling back federal enforcement of fair housing laws. This will affect persons with disabilities because 60 percent of complaints are for disability discrimination."
At 56, Kennedy has a killer smile and the build of the champion para-athlete skier that he was as a young man. When I met him at his office in July, he talked of his trip to Ireland the summer after he lost part of his leg to bone cancer. He had packed extra chemo pills for the trip but the first thing he did after he landed was get sick and be hospitalized. He recovered in time for a "very memorable" cruise down the River Shannon and a visit to the Guinness brewery. "Pretty cool for a 12-year old," he said. He has been back to Ireland many times, often with his family, to take part in Daffodil Day, the biggest fundraiser for the Irish Cancer Society, and he plans to go back soon.
He "really enjoyed" the senate job and got a lot done, including a ban on tiny plastic micro beads in personal care products, which became the model for similar federal legislation; a comprehensive pollinator protection law following a dramatic die-off of bees and other helpful insects; but he's looking forward to returning to his law practice – covering health care regulatory and reimbursement law in the Stamford office of the New York firm Epstein, Becker, and Green – and devoting much of the rest of his time to fighting for Americans with disabilities. "This is where I think I can make the greatest difference," he said. – Tom Condon ♦