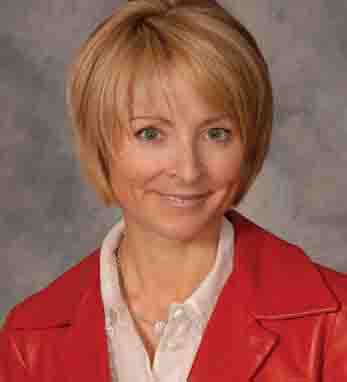 Erin Callan
Erin Callan is a powerhouse in the investment banking division of Lehman Brothers where she served as CFO from September 2007 through June 2008.
Before joining Lehman Brothers, Callan was an associate at the law firm of Simpson, Thatcher & Bartlett in New York, specializing in corporate taxation. For the past few years, Callan has been a member of the investment bank's Senior Client Council. She is a multi-year recipient of the Chairman's Award for Client Service and President's Corporate Citizenship Award, a senior leader of WILL (the women's network at Lehman Brothers) and has been honored by the Women's Bond Club as its 2006 Merit Award Winner.
Callan graduated magna cum laude from Harvard in 1987, where she earned a BA. She also holds a JD from New York University School of Law, 1990. A third-generation Irish-American, Callan traces her father's family to County Roscommon and her mother's to County Donegal. A New York City native, she is married and owns three dogs.