Healthcare and Life Sciences 50 - 2022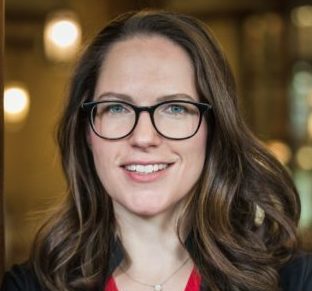 Hannah Dailey
Dr. Hannah Dailey uses cutting-edge technology to study and test the bone healing process.
With a Ph.D. and B.S. in Mechanical Engineering and an M.S. in Mechanical Engineering and Biomechanics from Lehigh University in Bethlehem, PA, she is now an Associate Professor in their Department of Mechanical Engineering & Mechanics.
Dr. Dailey's research is focused on improving patient outcomes after bone fractures. She is the leader of an innovative research team that uses medical imaging technologies and engineering simulation techniques to study bone fracture healing and develop non-invasive diagnostic tests for deficient healing.
Funded by the National Institutes of Health, National Science Foundation, and Orthopedic Trauma Association, Dr. Dailey's dedicated research has resulted in several medical patents and over 50 publications in clinical and engineering journals like the Journal of Biomechanics, Clinical Biomechanics, and the Journal of Orthopedic Research and Injury. Her work has over 500 citations.
Dr. Dailey is also the co-founder and Chief Scientific Officer of OrthoXel, DAC, a leading orthopedic implant company based in Cork, Ireland.
OrthoXel's flagship product platform, the Apex Nailing System, is the first and only system that promotes secondary bone healing through forming bone calluses at the fracture site and drastically reduces healing time.
The revolutionary system was invented by Dr. Dailey and colleagues at the Cork Institute of Technology (now Munster Technological University) and is now in clinical use in the U.S.
Dr. Dailey lives in New Jersey with her husband and two daughters, the younger of whom was born in Cork. ♦