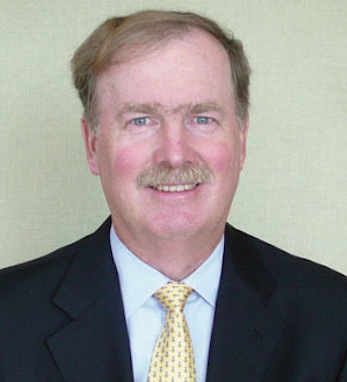 J.J. Coneys
John J. (J.J.) Coneys is vice chairman of PwC responsible for client service in the Metro New York region. Over a 37-year career with the firm he led PwC's international tax group regionally and nationally, led the entertainment, media and communications practice and was deputy tax leader for the U.S. firm. In the 80's J.J. helped emerging technology companies establish a presence in Ireland, and in NY in the 90's established an Irish tax desk to help U.S. companies with Irish operations.
J.J. is on the boards of The Salvation Army of Greater New York and Villanova School of Business. He won the James Joyce impersonation award at 2010 Wild Geese Bloomsday celebration. J.J. visits Ireland often. His maternal ancestors were from Caven and his paternal grandfather came from Clifden, Galway.  Another ancestor, Professor Thomas Coneys, wrote the first Gaelic-English dictionary in 1849.
J.J. is a graduate of Villanova and received their Distinguished Young Alumni Medal in 1983. He and his wife Susan live in Greenwich, Connecticut, where they raised their two children.