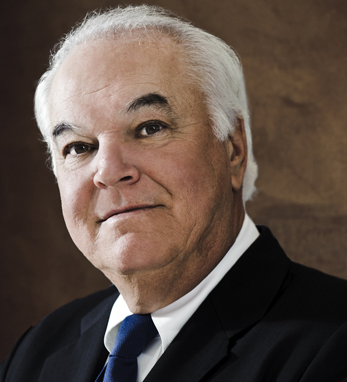 Jack B. Dunn
Jack Dunn has been chief executive officer of FTI Consulting, Inc. since 1995, and has served as a director of the firm since 1992. In May 2004, he assumed the position of president, a position he also held from October 1995 to December 1998. Over this time, he has helped guide FTI Consulting from a small forensic consulting firm into one of the largest global business advisory firms. Jack joined FTI Consulting as CFO following a 10-year career at the regional investment banking firm Legg Mason Wood Walker Inc.
Prior to his investment banking career, he practiced corporate and securities law. Jack received his Bachelor of Arts degree from Princeton University and his JD from the University of Maryland School of Law (Order of the Coif). He is a member of the board of directors for Pepco Holdings, Inc., a member of the board of trustees for Johns Hopkins Medicine and a limited partner of the Baltimore Orioles.
A fifth-generation Irish-American, Jack, who lives in Maryland with his wife and sons, has visited Ireland numerous times.