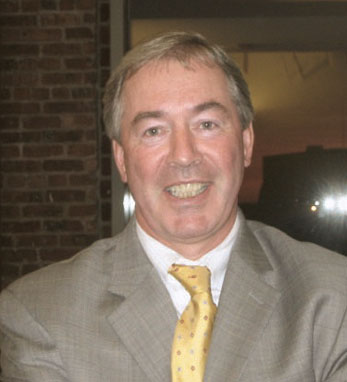 Jim Clerkin
Jim Clerkin has over 30 years of experience in the beer, wine and spirits industry.  He began his career in Ireland where he rose through the ranks at Guinness in a variety of roles to Executive Sales Director and became a member of the board of directors.
Earlier this year Clerkin was recruited by Moët Hennessy, the wine, champagne and spirits division of LVMH, to take on a new role as Chief Operating Officer of Moët Hennessy USA with responsibility for global brands such as Hennessy cognac, Moët & Chandon Champagne, Dom Perignon, Veuve Clicquot Champagne, Grand Marnier and Belvedere vodka.
Clerkin, who was born in Rostrevor in  County Down, has  been involved with a number of charities including Co-Operation Ireland where he served as chairman of Co-Op Ireland USA for five years and is still an active board member.  He is the proud father of four children and resides in Westport, Connecticut with his wife Jenny and their youngest son Luke.