Healthcare and Life Sciences 50 - 2022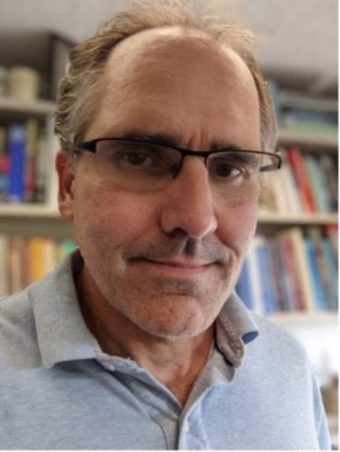 John Dennehy
Dr. John Dennehy is a Professor of Biology at Queens College of The City University of New York. Dr. Dennehy received a Ph.D. in Biology from Clark University and trained in virology as a National Science Foundation Postdoctoral Fellow in the Turner Lab at Yale University before joining the faculty at Queens College in 2007.
During the summer of 2020, Dr. Dennehy was asked to assist the New York City Departments of Environmental Protection, and Health and Mental Hygiene in quantifying and genetically sequencing SARS-CoV-2 isolated at each of the City's fourteen wastewater treatment plants every week.
In a major achievement, Dr. Dennehy and his collaborators reported the earliest evidence of the Omicron variant of concern in the USA. Additionally, the team detected numerous cryptic SARS-CoV-2 lineages in wastewater from NYC and across the country – viruses detected in wastewater that were never observed in samples obtained from patients.
Evidence suggests that these cryptic lineages are viruses shed by immunocompromised patients with persistent, long-term COVID-19 infections. Several SARS-CoV-2 Variants of Concern, including Alpha and Omicron variants, are believed to have been derived from cryptic lineages. To facilitate the analysis of pathogens in wastewater, Dr. Dennehy's team developed a passive in situ virus concentration device that is faster, cheaper, and less labor intensive than current concentration methods.
The concentration device will make wastewater-based epidemiology more accessible for low-resourced communities worldwide. Since March 2022, Dr. Dennehy has been assisting NYC Health + Hospitals system in establishing a Biosurveillance Program at eleven NYC facilities. The goal of the Biosurveillance Program is to monitor hospital wastewater for pathogens such as SARS-CoV-2, monkeypox, polio, influenza, and antibiotic-resistant bacteria.
In August 2022, Dr. Dennehy was awarded $1,850,000 Community Project Funding from U.S. Rep. Grace Meng (D-Queens) to establish a Wastewater Epidemiology Training Laboratory (WETLAB) at Queens College.
The primary aims of the WETLAB are to improve methods for detecting dangerous pathogens in wastewater and to train the next generation of scientists in wastewater-based epidemiology, a method critical to tracking and understanding viruses.
Dr. Dennehy's paternal and maternal grandparents hailed from Cork and Waterford, respectively. ♦