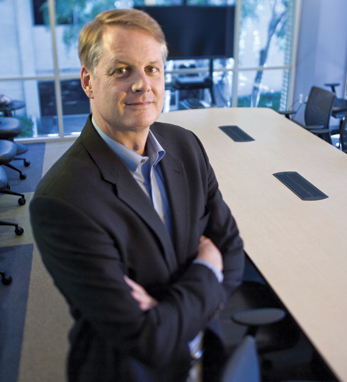 John Donahoe
John Donahoe is the president of eBay Marketplaces, and is responsible for all elements of eBay's global ecommerce activities, including sites in 25 countries, Stubhub, Rent.com and eBay's global portfolio of classified businesses. Donahoe was Worldwide Managing Director of Bain & Company, a global consulting firm, for 23 years prior to joining eBay.  Before that he worked for the Rolm Corporation and Salomon Brothers, now a part of Citigroup Inc.
John received a B.A. in Economics from Dartmouth College and an M.B.A from Stanford Business School.  He is an active alumnus of both schools, serving on the Board of Trustees of Dartmouth and the Advisory Board at Stanford Business School.
A fifth-generation Irish-American, John is very interested in his Irish ancestry. His family hails from Tipperary. Timothy Donahoe, his great-great-grandfather on his father's side,  came to the U.S in the mid-1800s.
John was born in Evanston, Illinois. He is married to Eileen Chamberlain and they have four children.