Healthcare and Life Sciences 50 - 2022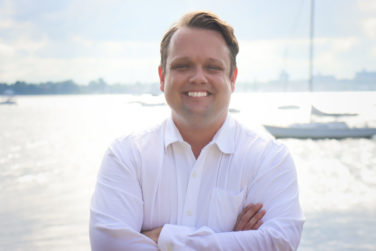 John Doyle
John Doyle is a lifelong Bronxite: he was born in Pelham Bay and remained in the Bronx for 30 years. As the Associate Director of Public Affairs at NYC Health + Hospitals/Jacobi, he can continue his career in public service as a representative of his nearby hospital.
After receiving his degree from Le Moyne College in Syracuse, New York, Doyle has been involved in many campaigns for social justice and political change through his work at the New York State Senate as the District and Community Affairs Director.
In 2012, he was hired at NYC Health + Hospitals/Jacobi, where he serves as a public information officer for the facility. In this role, he secured funding for the "Stand Up to Violence" Program in the 47th and 49th NYPD Precincts. The program utilizes former convicts and gang members, overseen by trained professionals, to mentor at-risk youth. The program has led to a 50% reduction in shootings in its target area and is recognized as one of the most successful programs in New York State.
In addition to his work in reducing violence, Doyle worked with the Department of Transportation to make neighborhoods pedestrian-friendly and coordinated City ID pop-up tents that allowed over 1,500 New Yorkers to obtain municipal IDs and promoted patient and physician stories to local media outlets during the Covid-19 pandemic. During the 2010 foreclosure crisis, John advocated for implementing landmark legislation at the local level, forcing negligent banks to secure dozens of properties throughout the district. He also arranged successful town halls to restore bus service between Country Club and Westchester Square.
Doyle has been recognized for his work by the 45th Precinct Community Council, the City Island Chamber of Commerce, the Throggs Neck Girls Softball League, and Assembly Member Michael Benedetto. He recently joined the Assembly Member's staff as a part-time legislative aide. He currently serves on the boards of the 45th Precinct Community Council, the Chippewa Democratic Club, and City Island Rising, a new community-based non-profit he helped establish.
He was born to James and Teresa Doyle and is the oldest of their four children and is a graduate of P.S. 175 and Fordham Preparatory School, a Catholic high school in the Bronx. John continues to reside on City Island. When he's not working or volunteering, he enjoys spending time with his family and friends. ♦