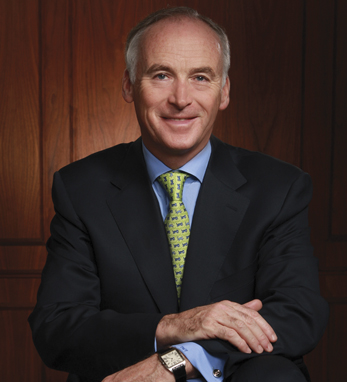 John Fitzpatrick
John Fitzpatrick is president and CEO of the Fitzpatrick Hotel Group, North America. He began his impressive career almost 30 years ago with a hotel management course in Ireland, followed by the prestigious hotel management course offered at UNLV in Las Vegas. He then returned to Ireland to work at the family hotels in Dublin and Bunratty, before moving back to the U.S. in 1991.
John currently serves as chairman of the Hotel Association of NYC, and as secretary/treasurer for the American Hotel & Lodging Association. He is on the boards of both The American Ireland Fund and the Ireland-U.S. Council.
Active in a number of philanthropic activities that aid children and advance the peace process in Northern Ireland, John was conferred with an honorary OBE in 2008. Queen's University Belfast awarded him an honorary Doctorate of Science in Economics in 2011. He received the Ellis Island Medal of Honor in 2002.
In 1993 John founded the Eithne and Paddy Fitzpatrick Memorial Foundation in memory of his parents. The foundation has generated more than $1.3 million for charities.