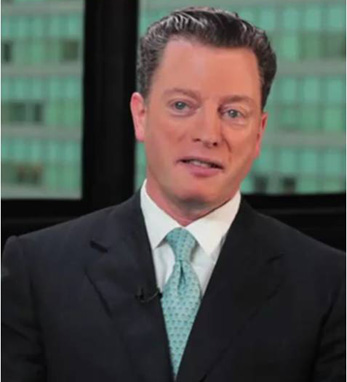 John Michael Farrell
John Michael Farrell is a national lead partner for KPMG in enterprise risk management services. With over 20 years risk management and risk/control experience with Fortune 500 multinational clients, John specializes in internal audit, regulatory and compliance services at KPMG. In this position he is responsible for service delivery on priority accounts in the manufacturing and information/communication sectors.
A graduate of the State University of New York at Albany, John received his master's of science, accounting and MBA, finance, from Long Island University. He is also a certified public accountant in New York State and belongs to the New York State Society of CPAs. Before joining KPMG, John served as the director of internal audit for Minerals Technologies, Inc.
John is a third-generation Irish American with roots in Monaghan on his father's side. His grandmother was one of eleven children born at the turn of the century in New York, whose parents came to America from Ireland in the 1880s.