Healthcare and Life Sciences 50 – 2014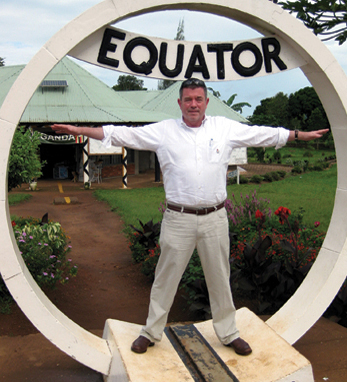 Joseph O'Neill, M.D.
Dr. Joseph O'Neill tackled arguably the largest medical crisis of our time – the AIDS crisis. He is globally recognized for his work in public health and medicine, and was credited by President George W. Bush, who named him as his Director of the Office of National AIDS Policy in July, 2002, as being the "architect" of his Plan for AIDS Relief, the largest public health program in history. With his passion for the medically underserved, Joseph influenced President Bush's agenda, and helped secure the proposed $15 billion emergency plan for AIDS relief in African and Caribbean countries. As a professor of medicine and director of global initiatives at the University of Maryland, Baltimore, he was responsible for all international activities in Schools of Medicine, Dentistry, Nursing, Pharmacy, Law, Social Work and Graduate Studies. Activities range from conducting medical disaster relief in Haiti after the earthquake, delivering HIV/AIDS care in sub-Saharan Africa and establishing on line training programs for students interested in global health. In the past year he co founded a start up company dedicated to genetic testing for families called Life Span Medical Sciences and serves as its Chief Executive Officer. Joseph has a long-standing interest in end of life and hospice care. He has served on the advisory boards for several organizations in this arena including the Diana, Princess of Wales Fund and the African Palliative Care Association. He has recently joined the Palliative Care and Hospice program at the Johns Hopkins School of Medicine as a fellow. He is proud of his Irish heritage. His maternal grandparents are from Co. Sligo, and the O'Neill side hails from Co. Mayo.