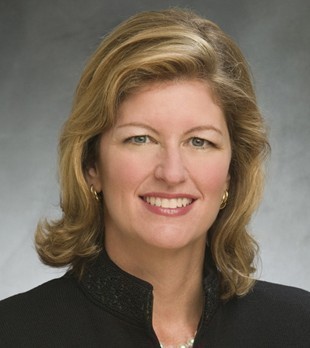 Kathleen Murphy
Kathleen Murphy is president of Personal Investing, a unit of Fidelity Investments – the largest mutual fund company in the U.S., the largest retail brokerage company and the number one provider of workplace retirement savings plans. She assumed her current position in January 2009. Fidelity Investments serves over 13.5 million accounts and Kathy is responsible for over one trillion dollars in assets.
Prior to joining Fidelity, Kathy was CEO of ING U.S. Wealth Management. Before assuming that position, she was group president, ING Worksite and Institutional Financial Services. Kathy began her career with 15 years at Aetna  She received her BA summa cum laude from Fairfield University and earned her JD with highest honors from the University of Connecticut. Fortune magazine named her one of the "Top 50 Most Powerful Women" in American business.
Kathy's father's family is from Cork and her mother's is from Kerry. A third-generation Irish American, she is married with one son.