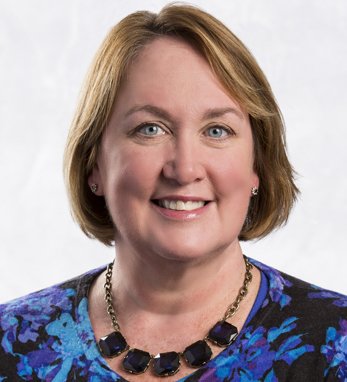 Lisa Maloney
As managing director of closing at Berkadia Commercial Mortgage, Lisa Maloney is responsible for the closing, post-closing, and delivery functions of the company. Prior to joining Berkadia, Lisa was senior vice president of Capmark Finance.
Born in Bryn Mawr, Pennsylvania, Maloney obtained a B.A. in politics from Fairfield University and her J.D. from the Villanova University School of Law. She is a first-generation Irish American with roots in County Mayo on both sides, as well as ties to Roscommon on her father's. "My twelve-year-old daughter, Sarah, was born in Dublin," she says. "So that makes the Mayo-Dublin all-Ireland finals very interesting!"
Her mother, Sarah Gibbons Maloney, came to the U.S. in 1959. "This year, we (my mother, daughter, Aunt Mary, and I) had the opportunity to visit Cobh and walk the path my mom and aunt took as 16-year-olds to travel to a new country," she says. "It was a special experience, one that impressed upon my daughter a real-life, close-to-home immigration story." Lisa and Sarah live in Pennsylvania.