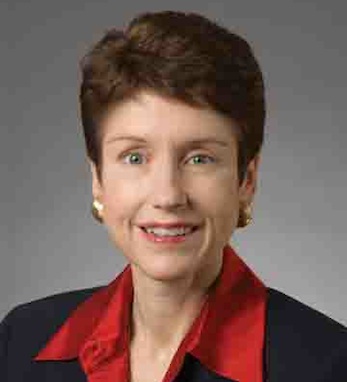 Margaret Smyth
Margaret M. Smyth joined United Technologies in 2007 as its Vice President and Controller. In this role, she is responsible for many of the global finance functions for this $60 billion, Dow 30 diversified company that provides high technology products and services to the building and aerospace industries.
Prior to her current position, Smyth was Vice President and Chief Accounting Officer of 3M and a senior partner at two leading global accounting and professional services firms in New York City. Smyth earned her undergraduate degree in economics from Fordham University, and her master's degree in accounting from NYU Leonard N. Stern School of Business, graduating summa cum laude from both.
She currently serves as a Director for Concern Worldwide (U.S.) and Fordham University. Smyth is also a member of IFRIC, the interpretations group of the International Accounting Standards Board, as well as on the Board of Directors of Mutual of America Investment Corporation.  A second-generation Irish-American and an Irish citizen, Smyth is married and has two sons.  The Smyths reside in West Hartford, CT and have a second home in County Roscommon.