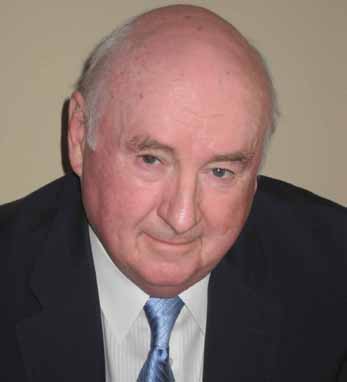 Martin Holleran
Marty Holleran is CEO of Merryck & Co. U.S.A., the world's leading CEO mentoring company. Holleran joined Merryck after over 26 years with General Electric, where he held the position of Corporate Officer.
Holleran received his B.S. from the University of Scranton and a Master's in Electrical Engineering from the University of Delaware. He received the Torch of Liberty Award from the Anti-Defamation League, as well as serving as a commencement speaker at Rutgers University and as an Executive in Residence at St. Joseph's College.    Among his many accomplishments, Holleran established the Children's Pompe Foundation, a group that searches for a cure for a rare form of muscular dystrophy. He has participated in the Presidential Executive Interchange in Washington, D.C. and is on the board of regents at Catholic University.
A second-generation Irish- American, his father's family came from Mayo and his mother's from Sligo. He says, "Being Irish has given me the ethics, will, focus and tolerance to succeed." Holleran has been married for 45 years and has three children.