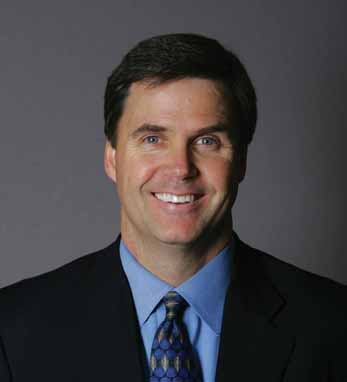 Michael O'Hara Lynch
In his twelve-year career as Head of Global Sponsorship Management at Visa, Michael Lynch has led the company's sponsorship marketing business to the pinnacle of the industry. Thanks to Lynch's leadership, Visa was recently recognized by Event Marketer magazine as the only financial services company among "The 25 Best Sponsors in America" and was heralded as "The most well-rounded sponsor around."
Lynch joined Visa in 1995 after serving as vice president of events for Radio City Music Hall Productions. Prior to that Lynch was vice president and general manager of ProServ Inc.
A frequent visitor to Ireland, Lynch is a third-generation Irish-American. His father's family comes from Galway and his mother's from Cork. His favorite Irish group is U2 for the role the band plays in world affairs as well as for its great music.
A graduate of the University of Notre Dame and the Cornell University Johnson Graduate School of Management, Lynch has both a BBA in Accounting and an MBA in Marketing. He lives in California with his wife and two daughters, McKenzie and Dylan.