Stars Of The South - 2011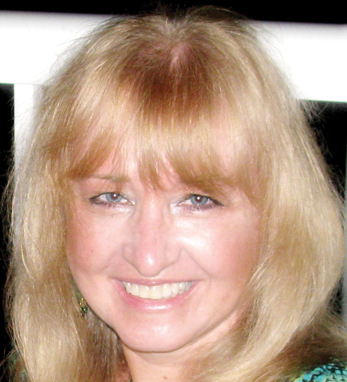 Nancy Logue
Nancy Logue is a native Atlantan and an avid supporter of Irish dance and Irish music. For the past ten years, she has been helping to promote Irish culture by organizing festivals of Irish music and dance.
Even though Nancy's children descend from Donegal, Ireland, on their father's side, Nancy herself is of Scots-Irish descent. Her grandmother, Ossie Imogene Caudell, is a direct descendant of the Caudells that came from Scotland and migrated to the province of Ulster in Northern Ireland. In the 1800's the Caudells came to North America and settled in North Carolina, then traveled down through the Blue Ridge mountains and eventually settled in North Georgia.
Nancy has served as President of the Atlanta St. Patrick's Parade for the past four years and served on the committee for four previous parades. Nancy also was Vice President of the Atlanta St. Patrtick's Foundation and is a member of the Hibernian Benevolent Society and the Shamrock Society.
She was Chairman of Feis ATL for five years (one of the largest feiseanna – Irish Dance competitions – in the Southeast) and member of the North American Feis Commission which is a member of An Coimisiun le Rinci Gaelacha in Ireland.
All of her children (Ashlee, Ryan and Katie) have taken Irish dance lessons. One continued in competition and competed in the Regional Championships, National Championships and World Championships in Belfast, County Clare, Glasgow, and Philadelphia. This allowed her family to get in touch with their Irish roots and they continue to enjoy the journey.
Nancy resides in Roswell, Georgia and continues to organize events with associations and groups. She is also Staffing Consultant for a staffing company in Roswell.