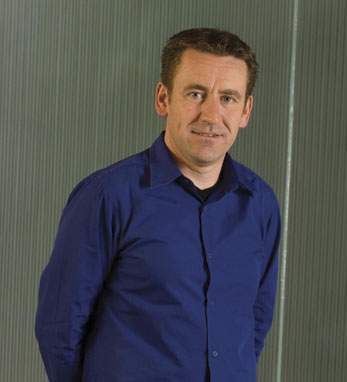 Phil McAveety
Phil McAveety is executive vice president and chief brand officer of Starwood Hotels & Resorts Worldwide, Inc., a leading hotel and leisure company. He is responsible for worldwide marketing and brand performance.
Phil previously served as global brand director for Camper International in Spain, where he developed the company's strategic growth plan. Prior to joining Camper International, Phil spent nine years with Nike Inc. in several positions, including vice president of marketing for Nike Europe, Middle East and Asia. Before joining Nike, he worked with Leo Burnett International in a variety of roles. He has lived and worked in the U.K., Portugal, Hong Kong, the U.S., the Netherlands and Spain.
Phil earned an AMP from Harvard Business School and a BA in economic history from Exeter University. He is a first-generation Irish American, by way of London, who fondly remembers his first visit to the U.S. It was for the 1994 World Cup. His father, Jim, hails from Swalinbar, in County Cavan, and his mother, Bridie, from Kilmichael, County Cork.