Netflix is Continuing to Rely on Irish to Lure Viewers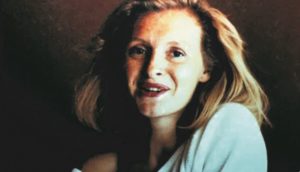 Among the streaming giant's latest offerings is a true-crime documentary called Sophie: A Murder in West Cork, which revisits the 1996 death of a French woman who'd been staying at her Irish vacation home.
This is just the latest Netflix documentary with strong Irish links.
There is also Surviving Death, an exploration of people who may have actually come back to life, and other phenomena involving life after death.
Surviving Death prominently features Sandra O'Hara, an Irish medium, who describes herself as "an ordinary person with an extraordinary gift (to) communicate with spirits."
Then there's This is a Robbery, about an art heist in Boston, which takes detours into the Irish underworld on both sides of the Atlantic, from the potential involvement of the Irish Republican Army, as well as Irish American gangsters like "Whitey" Bulger.
Meanwhile, Sons of Sam – a new investigation into a notorious 1970s murder spree in New York City – highlights legendary Irish American newspaper columnist Jimmy Breslin, who carried on a correspondence with David Berkowitz, who was eventually nabbed for the murders.
The Sharks & Jets Take Two
We have to wait until December to see Stephen Spielberg's update of the song-and-dance classic West Side Story.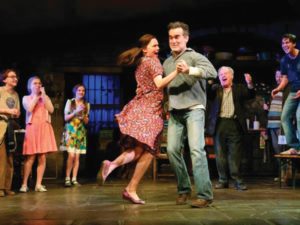 But early indications suggest that the latest scuffle between the Sharks and Jets will have a distinctly Irish flavor.
When the completed trailer whirled around social media in the Spring, it was hard to miss the prominence of a shamrock-adorned Irish pub in the opening seconds – even if Spielberg, and Pulitzer Prize-winning screenwriter Tony Kushner, didn't exactly tax their brains coming up with the joint's name. (It is, literally, "Irish Pub.")
Not long after the trailer hit, Newsweek noted: "In the original West Side Story, the Sharks and the Jets are Puerto Rican and white… respectively. As revealed in the new trailer, Spielberg's Jets are Irish." This actually makes sense when you consider the history of Manhattan's West Side.
As the recent book West Side Story: The Jets, the Sharks and the Making of a Classic notes, when director Jerome Robbins first set out to make a new version of Romeo and Juliet in the late 1940s, he envisioned it reflecting the ethnic tensions of the day. Just in a different part of town.
"The feuding Montagues and Capulets, for example, could have an equivalent in something as timely as the ongoing conflict between Jews and Catholics living on the East Side of Manhattan," writes author Richard Barrios.
Meanwhile, as illustrated by the notorious career of the Westies gang, Manhattan's waterfront district – known as Hell's Kitchen – was always an Irish stronghold.
How exactly all of this might fit into Steven Spielberg's vision remains to be seen. What we do know is that the star-crossed lovers Tony and Maria are played by Baby Driver star Ansel Elgort and newcomer Rachel Zegler respectively, Irish American Patrick Higgins takes on the role of "Baby John," and veteran of the New York Irish theater scene Brian d'Arcy James takes on the iconic role of Officer Krupke.
Loving's Ruth Negga in Passing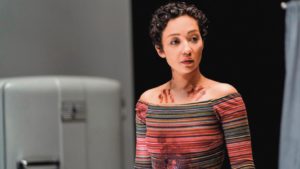 Another highly anticipated Netflix release is Passing, starring Ethiopian-born, Limerick-reared actress Ruth Negga, who won an Oscar for Loving, while also playing Irish vampire Tulip O'Hare on the AMC show Preacher.
Passing – expected to be released in the coming months, though no official date has been announced just yet – is about two friends of mixed-race background, one of whom "passes" as white, while the other doesn't.
Based on Nella Larson's 1920s novel of the same name, it premiered at the January 2021 Sundance Film Festival and also stars Alexander Skarsgard and Tessa Thompson.
Stuart Townsend's Comeback Roles
By 2003, Stuart Townsend starred in the naughty romantic drama About Adam, and the steamy vampire flick Queen of the Damned, and the popcorn thriller League of Extraordinary Gentlemen. All while he was in a long-term relationship with Charlize Thereon. You could be forgiven if you assumed you'd see Stuart Townsend in three or four movies a year for decades.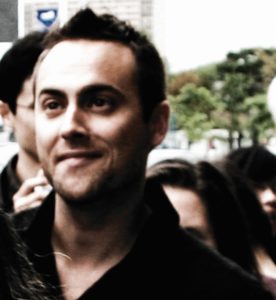 Things didn't quite work out that way – not yet anyway. But maybe Townsend learned a thing or two from his golfer Dad and is playing the long game.
Townsend recently starred alongside American Beauty's Mena Suvari in Grace and Grit, based on philosopher Ken Wilber's life story.
Next up for Townsend, later this year, is The Martini Shot, a creepy flick about a director who has accepted the fact that he is making his final movie. That's when things start to get weird.
The Martini Shot also stars John Cleese and Matthew Modine, along with Townsend's fellow Irish actors Catriona Loughlin and Marie McDermottroe.
Farrell and Gleeson are Together Again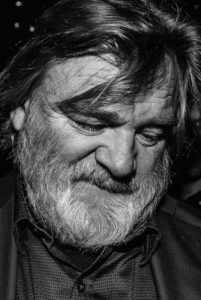 It is criminal that the 2008 caper In Bruges has flown under the cinematic radar for over a decade now.
Perhaps with the Irish creative gang behind the movie getting back together, a new generation will discover this hidden gem.
Colin Farrell and Brendan Gleeson are reportedly teaming up once again with writer-director Martin McDonagh for a film called The Banshees of Inisheer.
Not much is known about the Inisheer plot, though it's said to be set on a remote Irish island, with Gleeson and Farrell playing lifelong friends who suddenly have a falling out.
Beyond that, fans may want to revisit McDonagh's Irish island plays – "The Cripple of Inishmaan" and "The Lieutenant of Inishmore" – for further clues.
Until then, Colin Farrell remains one of the busiest men in show biz.
Farrell appeared in the recent sci-fi flicks Voyagers and After Yang, and will soon be seen in the BBC TV series The Northern Water, based on the novel of the same name by Ian McGuire. Then of course, there's 2022's The Batman, in which Farrell takes over a role once owned by Danny DeVito – Oswald Cobblepot, AKA The Penguin.
Brendan Gleeson shows no signs of slowing down either. After playing former president Donald Trump in The Comey Rule, and starring in the third season of the scary, Stephen King series Mr. Mercedes, Gleeson appeared in the TV show Frank of Ireland, which was developed by his sons Brian and Domhnall.
Gleeson also voiced a character (along with Pierce Brosnan) in the recent Riverdance Animated Adventure.
Down the road, Gleeson has a role in The Tragedy of Macbeth, with Denzel Washington and Frances McDormand – to be directed by Joel Cohen, which would make this the first project the acclaimed writer/director will be working on without brother, Ethan.
Romantic Life After Covid
Dublin actor Eoin Macken teams up with Megan Fox for the upcoming action thriller Till Death (which had previously been known as La Brea).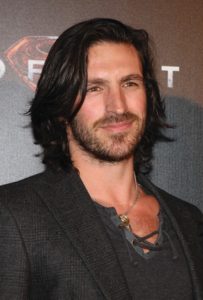 The movie revolves (if you will) around a giant sinkhole which opens up in Los Angeles, pulling hundreds of victims into its depths.
But that's not all!
An alternative world of sorts exists within the sinkhole, and the victims have a chance to save their lives, if they come together.
Macken made his name as a model, as well as on the NBC show The Night Shift.
After Till Death, Macken will get a shot at writing and directing, with his film Grey Elephant, which explores the good, bad, and ugly results of romantic life after COVID lockdown.
I'll be Gone in the Dark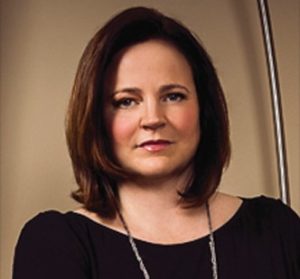 Meanwhile, over on HBO Max, catch I'll be Gone in the Dark, based on Michelle McNamara's 2018 true-crime book of the same name.
The series explores McNamara's investigation into the dark world of the violent predator she dubbed "The Golden State Killer," the man who terrorized California in the 1970s and 80s.
According to her then-husband, actor-comedian Patton Oswald, McNamara, who grew up in Oak Park, Ill., the youngest of six siblings in a large Irish Catholic family, became driven – to the point of obsession – to unravel the case. This story became only more compelling when McNamara died suddenly just before the book's release.
The HBO series includes excerpts from McNamara's book (read by Amy Ryan), and draws on archival footage and police files, as well as exclusive interviews with police, survivors and family members. ♦