The Irish in Colorado are seeking to honor immigrants buried in unmarked graves.
These were desperate, transient, uneducated, unskilled, and mostly young people. The poorest of these immigrants, without any resources or family were buried in the"Catholic" free section of the cemetery, with a crude wooden slab to mark their burial.
The wooden slabs have long since rotted and collapsed, leaving behind thousands of rows of sunken indentations in the cemetery that stretches into a pine forest. The average age of death of those buried there was 23.
They are the 1,339 mostly-Irish immigrants from the late 1870s and 1880s lying in sunken, unmarked graves in a Catholic cemetery in Leadville, Colorado.
Half of them are children 12-years-old or younger. These were the children of the famine generation – orphaned, exiled, and cast adrift in North America.
They came from West County Cork, Tipperary, Connemara, Donegal, Michigan's Upper Peninsula, Nova Scotia, and the Anthracite coal region of Eastern Pennsylvania.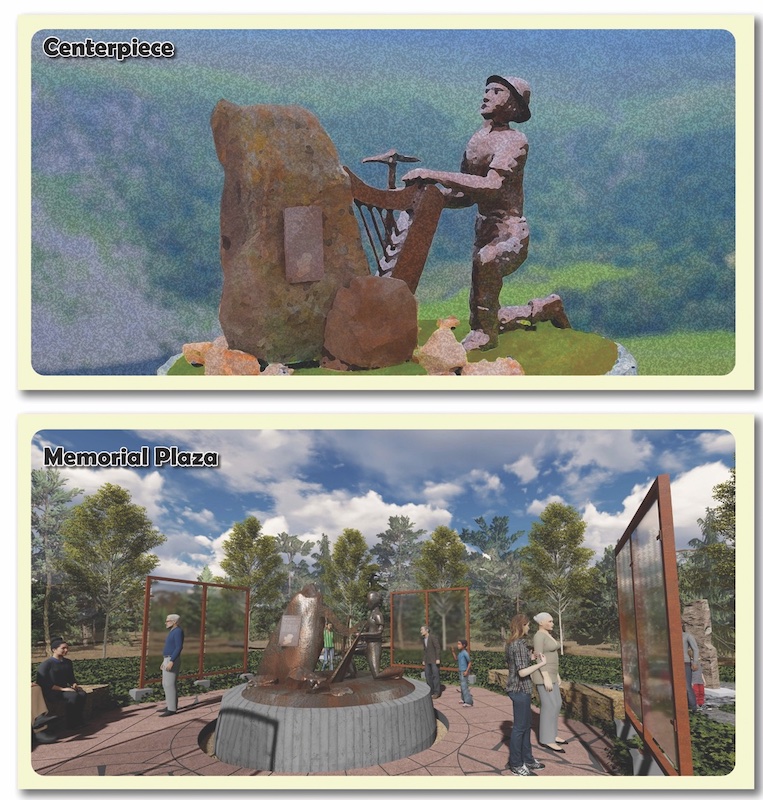 They made their way across the U.S. during the late 1870s and early 1880s, to one of the greatest silver rushes in the country's history. There, they found themselves segregated to Leadville's East Side, working the mines and smelters at ten thousand feet above sea level. After leaving behind a war of occupation where they did not have access to land and economic opportunity, they found themselves victims of a war of industrial labor.
Their wages were three dollars a day, their shifts ten hours. Twice they launched massive strikes to change their circumstances. Both strikes were broken by the Colorado National Guard under Martial Law. Colorado newspapers labeled them Molly Maguires.
The Irish and Irish American communities in Colorado have been working hard for three years to plan and raise funds for a memorial that will showcase the names of the dead on glass panels.
"By naming them, we are recognizing the intense trauma and suffering that this particular generation of Irish immigrants suffered," said James P. Walsh Associate Professor, Dept. of Political Science, University of Colorado Denver, who has dedicated his academic career to examining the lives of Irish famine refugees.
Walsh, who spearheaded the memorial effort, added, "this will be one of the first Irish memorials in the U.S. that specifically honors the lives and struggles of Irish industrial workers and their important contributions to the labor movement.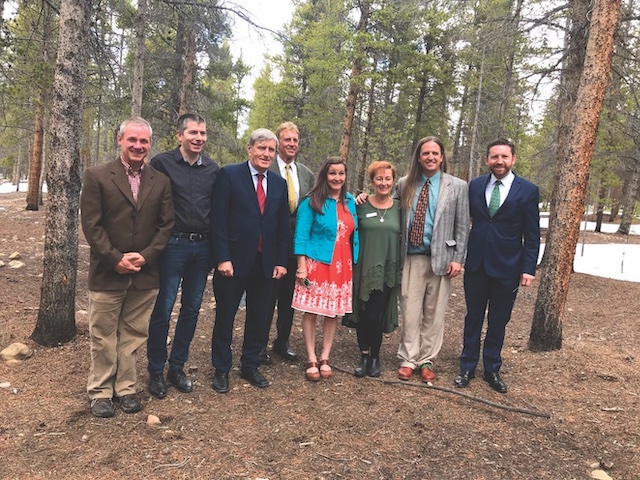 "We are hopeful that this memorial will be an attractive and inviting space for Irish and non-Irish alike, one where 21st-century immigrants might see their own struggles reflected back at them; one where today's labor movement might find inspiration; and one where all Americans might be reminded of a history rooted in trauma and deadly work.
Those who have supported the project include the Irish Government. "It has been our most significant and most generous funder, and Irish Ambassador Daniel Mulhall visited the cemetery in May 2019," Walsh said, but he added that more money is needed. "We are still $100,000 short of raising the necessary funds for this memorial, which will be one of the most significant and unique Irish memorials in North America."
For more information on the memorial or to make a donation go to the GoFundMe campaign https://gofund.me/02f2f699.