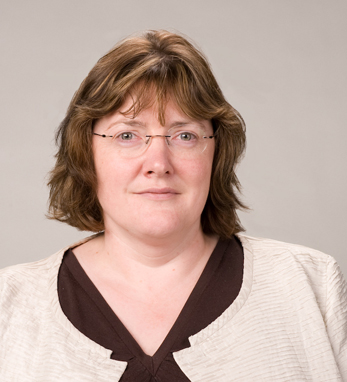 Ann B. Kelleher
Ann B. Kelleher, Ph.D is vice president of Intel's Technology and Manufacturing Group and FSM co-general manager.
Previously, Ann was site and plant manager for Fab 11X in Rio Rancho, NM where she was responsible for all aspects of the operation, including safety, people and operational metrics for 45nm high-volume manufacturing and 32nm ramp. Ann has also been the plant manager for Fab 12 in Chandler, AZ, prior to which she was the factory manager of Fab 24 in Leixlip, Ireland.
Ann joined Intel in 1996 as a process engineer, going on to manage technology transfers and ramps in a variety of positions spanning 200mm and 300mm technologies. She is the first Irish woman to have been named vice president in the company's history.
A native of Macroom, Co. Cork, Ann received a bachelor's degree in electrical engineering, a master's degree in engineering science and a Ph.D in micro-electronics from University College Cork.