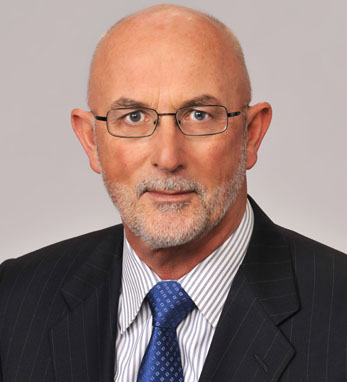 Thomas Hunt
Tom Hunt is founder and president of Ranger Pipelines, a heavy civil engineering company located in San Francisco. He graduated from University College Dublin with a degree in civil engineering, and founded Ranger Pipelines in 1982 after having worked as a surveyor on the Alyeska Pipeline project, an 800 mile long pipeline across Alaska.
Ranger Pipelines constructs projects involving deep excavations and large-diameter welded steel pipelines. The company's most significant projects to date include upgrades to the Hetch Hetchy Water System, which provides drinking water to San Francisco and several other Northern California communities.
Tom played football with the Co. Roscommon team in Ireland and continued to play in New York and San Francisco. He is still involved with the GAA and was a member of the committee that built GAA playing fields and a clubhouse in San Francisco. He is a board member of the Irish Immigration and Pastoral Center. He is married to the former Mary Shea from New York. They have 3 grown children, Neil, Jenny and Julie.