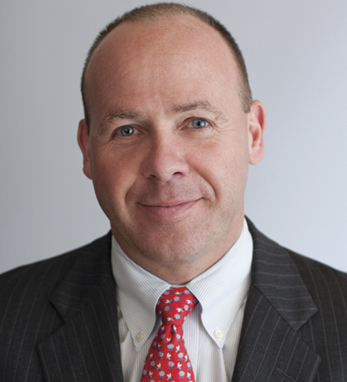 Dermot J. O'Brien
Dermot J. O'Brien is executive vice president of human resources at TIAA-CREF, a financial services firm, and a member of its executive management team. Dermot joined TIAA-CREF in 2003 and oversees companywide human-resource strategy and execution for the company's 7,000 employees. He has over 20 years' experience in financial services. Before joining TIAA-CREF, he held senior positions at Merrill Lynch & Co. He began his financial services career at Morgan Stanley.
Dermot is a member of the Human Resource-50 Group and the Personnel Round Table. In 2010, he was invited to join the CT Partners Annual Board of Directors Institute on Human Resources. He has volunteered with Junior Achievement for several years.
A native of Dublin, Dermot holds an undergraduate degree in finance from the Lubin School of Business at Pace University, where he is a frequent guest lecturer. He is the son of the late Dermot O'Brien, 1957 All-Ireland GAA captain for County Louth and well-known Irish entertainer.