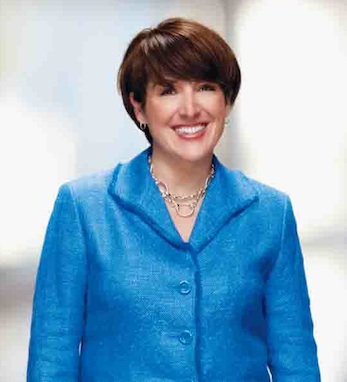 Erin Mulligan Nelson
Erin Mulligan Nelson is the CMO of Bazaarvoice, one of the world's leading social commerce companies. Before joining Bazaarvoice in November 2010, Erin was senior vice president and CMO for Dell Inc. Before she became Dell's CMO in January 2009, she held leadership positions across marketing and sales in all of its business units, including spending three years in Europe (two in Dublin) as the company's VP of marketing for Europe, the Middle East and Africa.
Erin is on the board of directors of the Court Appointed Special Advocates for Children and a member of the University of Texas McCombs Business School Advisory Council. She was inducted in 2010 to the American Advertising Federation's Lifetime Hall of Achievement. Erin earned a bachelor's degree in business administration  from the University of Texas at Austin. A second-generation Irish American, Erin has roots in Kerry and Mayo. She and her husband Steve raised their sons Connor and Patrick in Ireland for two years while living in Blackrock and Enniskerry.