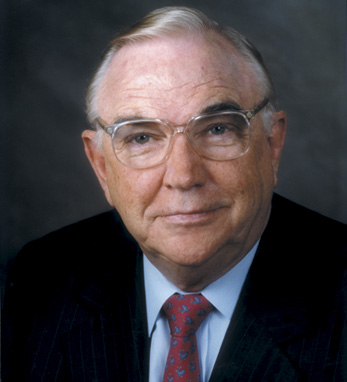 Donald R. Keough
Don Keough has been chairman of the board of Allen & Company, Inc., a New York investment-banking firm, since 1993. In 1993, Don retired as president, COO and a director of The Coca-Cola Company after 43 years of working with Coca-Cola. From 1986 to 1993, he was chairman of the board of Coca-Cola Enterprises, Inc., the world's largest bottling system. He also served as chairman of Columbia Pictures, before it was sold to Sony Inc.
Don serves on the boards of InterActive Corp, Global Yankee Holdings, Berkshire Hathaway Inc. and The Coca-Cola Company. Don has also served as a member on the boards of McDonald's Corporation, The Washington Post Company, H. J. Heinz Company and The Home Depot.
He is chairman emeritus of the Board of Trustees and a life trustee of the University of Notre Dame. He is a trustee of several other educational, charitable and civic organizations.
Don resides in Atlanta, Georgia, with his wife, Marilyn. They have six children and 18 grandchildren.