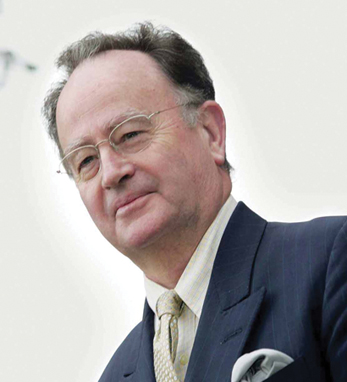 Emmett O'Connell
Emmett O'Connell is Chairman of the Great Western Mining Corporation, an Irish mineral company based in Nevada with headquarters in Dublin. As of July 2008, the corporation now holds 89 claims in Nevada.
A promoter and investor of technology and exploration companies for over thirty years, O'Connell has acted as founder/director of several other companies, including Eglington Exploration plc, Osceola Hydrocarbons and Bryson Oil and Gas plc., among others.
O'Connell's career has taken him to several countries on five continents. Most notably, he has been involved with highly successful public companies quoted on the London, Dublin and Vancouver Stock Exchanges. In April 2008 the London PLUS market awarded Great Western Mining Corp the best stock award for the continued investing and expansion of the company's North American mineral resources.
He was inducted as a Knight of St. Gregory in the Vatican in 1986. O'Connell lives on a farm in Wexford with his wife of 47 years. He has three children and six grandchildren.